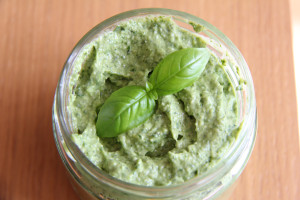 This is a great spread on wraps or sandwiches, salad dressing, top a cooked veggie, or as a dip.
Ingredients
½ large ripe avocado
1 large clove garlic
3 tablespoons organic extra virgin olive oil
¼ teaspoon Redmond salt
2 tablespoons fresh lemon juice
1 cup lightly packed basil leaves
Process all ingredients in a food processor until smooth, stopping to scrape the bowl as necessary. Adjust salt as necessary.